Martin Luther King Jr.
Born in Atlanta, Georgia on January 15th, 1929. He was a pivotal advocate for African Americans during the Civil Rights Movement in the United States.
King experienced racism from an early age, and those events stayed with and eventually brought him to a life of activism. After graduating college with a doctorate degree in theology, King became a pastor in Alabama. He began a series of peaceful protests in the south that eventually changed many laws dealing with the equality of African Americans. King gave hundreds of moving speeches across the country, and in 1964 was awarded the Nobel Peace Prize.
On April 4th, 1968, Dr. King was shot and killed while in Memphis, Tennessee. Although his life ended that day, the work that he had accomplished changed the nation. King will be remembered not only for his commitment to the cause of equality for African Americans but also for his profound speeches that moved so many.
Few Quotes by Dr. King:
"Injustice anywhere is a threat to justice everywhere."
"Darkness cannot drive out darkness; only light can do that."
"Hate cannot drive out hate; only love can do that."
"In the end, we will remember not the words of our enemies, but the silence of our friends."
"Life's most persistent and urgent question is, 'What are you doing for others?"
"The ultimate measure of a man is not where he stands in moments of comfort and convenience, but where he stands at times of challenge and controversy."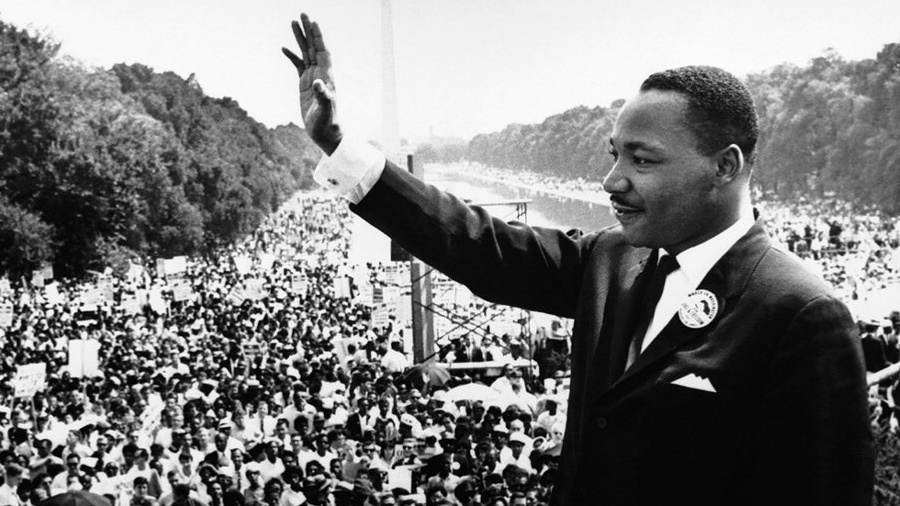 Join WFMT for its annual rebroadcast of It's Like A Dream to Me produced by Studs Terkel and Jim Unrath in 1970. With Heart and Voice will anticipate the holiday with an hour on the theme of Peace and Justice, evoked via sacred choral music. Then on the holiday, hear A Beautiful Symphony of Brotherhood, tracing Dr. King's legacy through his love of music.
At the end of 17th century, La Conciergerie was transformed into the prison for the wealthiest criminals. Of all the prisoners, the most famous would be Marie-Antoinette. During her imprisonment she entrusted her palace keys to a concierge warren ; who would secretly deliver letters to and from the palace.
The  La Conciergerie has played several roles over its lifetime, from being a part of parliament, imprisoning the richest, and political criminals  to imprisoning Marie-Antoinette and it's in final role as an art gallery museum classified as a National Historic Monument. As La Conciergerie transformed, so did the concierge role. Overtime, the role of concierge grew from residentials to hotels in France, then expanded across Europe and by 1976 arrived to the USA. In 1982, Concierge Unlimited International became the birthplace of the private and corporate industry.
Though the role of a concierge may have expanded into new territory in the business world. The root vales still hold same as it did in the 17th century. An honor, we vow to continue to embrace in our roles as a concierge. An integrity to be our clients "keeper of the keys", while providing a one of a kind services to our clients and to our queens.