Martin Luther King Jr.
Born in Atlanta, Georgia on January 15th, 1929. He was a pivotal advocate for African Americans during the Civil Rights Movement in the United States.
King experienced racism from an early age, and those events stayed with and eventually brought him to a life of activism. After graduating college with a doctorate degree in theology, King became a pastor in Alabama. He began a series of peaceful protests in the south that eventually changed many laws dealing with the equality of African Americans. King gave hundreds of moving speeches across the country, and in 1964 was awarded the Nobel Peace Prize.
On April 4th, 1968, Dr. King was shot and killed while in Memphis, Tennessee. Although his life ended that day, the work that he had accomplished changed the nation. King will be remembered not only for his commitment to the cause of equality for African Americans but also for his profound speeches that moved so many.
Few Quotes by Dr. King:
"Injustice anywhere is a threat to justice everywhere."
"Darkness cannot drive out darkness; only light can do that."
"Hate cannot drive out hate; only love can do that."
"In the end, we will remember not the words of our enemies, but the silence of our friends."
"Life's most persistent and urgent question is, 'What are you doing for others?"
"The ultimate measure of a man is not where he stands in moments of comfort and convenience, but where he stands at times of challenge and controversy."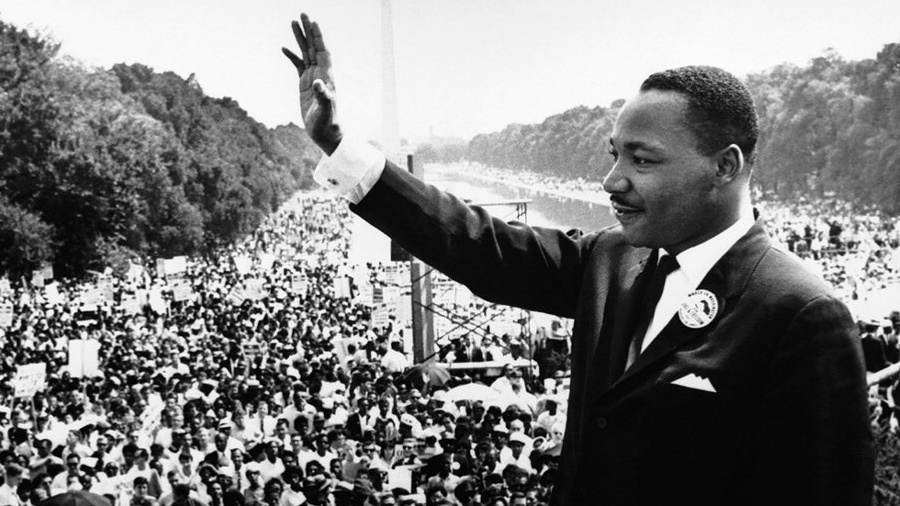 Join WFMT for its annual rebroadcast of It's Like A Dream to Me produced by Studs Terkel and Jim Unrath in 1970. With Heart and Voice will anticipate the holiday with an hour on the theme of Peace and Justice, evoked via sacred choral music. Then on the holiday, hear A Beautiful Symphony of Brotherhood, tracing Dr. King's legacy through his love of music.
https://www.lyricopera.org/lyric-lately/lyric-music-more-december-29/

It's a very special time of year when houses all along the block are lit up and merry decorations adorn every corner. With the "Dance of the Sugar Plum Fairy," Tchaikovsky was one of the first composers to use the celesta, or bell piano, to create the bright, shimmering sounds that bring to mind twinkling lights and gently falling snow. In a new video that's part of the Ryan Opera Center at Work series, Ensemble member pianist Chris Reynolds shares his glittering rendition of this holiday classic.
Then, mark your calendars for an amazing New Year's Eve concert starring soprano Renée Fleming and other artists, see the 2020 Rising Star honorees, solve a Holiday opera crossword puzzle, watch Lawrence Brownlee sing "Come By Here, Good Lord," and check out our streaming picks for next week.
Happy and Prosperous New Year 2021! Your CUI team.
"Our debt to the heroic men and valiant women in the service of our country can never be repaid.
They have earned our undying gratitude."
-Harry S. Truman
Over 231 years ago, on July 14th the French had finally seen a turning point in their revolution with the storming of Bastille. The fortress that once held prisoners freed soldiers ready to fight for an uprising. The fall of Bastille was celebrated in 1790 as the Fête de la Fédération and throughout the years continues to celebrate France's constitutional monarchy and new unity.

To embrace this French affair, below we share our favorite spots within the Chicago and virtual festivities.
Bistronomic | 840 N. Wabash
Join Bistronomic all week long with dine in and take out specials from July 13th – July 18th. On July 17th, join Bistronomic's patio for an evening of live music from Daniela Biserius Gipsy Jazz Group.

Marchesa | 535 N. Wells St.
Join Marchesa in a special 3 Course Menu plus an assortment of Cheese course addition and complimentary Amuse Bouche. From Tuesday, July 14th to Saturday, July 18th join the festivities with french music and cocktails such as a Lavendar French Cocktail.
Mon Ami Gabi | 2300 N. Lincoln Park West
Join Mon Ami Gabi this Friday, July 10th to Tuesday, July 14th for limited special menu, that includes gazpacho, frog legs, seafood bouillabisse, along with beautiful views of Lincoln Park.
Bastille Day Trifle with Chef Marc Siever
Get the ingredients Now!
Check out the blog to get a Marc Sievers easy and delicious Trifle recipe.
Alliance Française de Chicago Live Dance Party
Tuesday, July 14th at 6 pm join the Bastille Day party with a Dance Party Livestream. Featuring a French set curated by DJ Max of All-In Electro, streamed on Twitch. 
Ars Lyrica presents Vive La France! Bastille Day Celebration Virtual Concert
Tuesday, July 14th at 6 pm Ars Lyrics presents its 16th season with a virtual opening concert broadcast for Bastille Day, Vive L France!
Embassy of France from US going LIVE!
Due to current situations on large gatherings and celebrations. The Embassy of France in the United States and its 10 Consulates General have decided celebrations should go digital. Check out France in the US for music, cultural, contests and such all day long. At 5 pm (Washington DC time) don't miss ambassador Philippe Étienne!
FIAF's 4 Day virtual Bastille Celebration
Celebrate Bastille day starting Saturday, July 11th – Tuesday, July 14th virtually with NYC French Institute Alliance Francoise 25th Annual Bastille Day available online with Live performances, film screening, tastings, cooking events, kid activities and so much more.
With a spirit of equality and faith and a belief of development and togetherness,  may the country always flourishes and celebrates many more years of independence. Wishing you all Happy Fourth of July!
Concierge Unlimited International
Don't wait until last minute to celebrate in honoring the contribution of fathers this Sunday, June 21st.
Reach out to your concierge for the perfect gift dad. Whether it is a grilling kit from a Chicago restaurant, a patio reservation, or Tiffany's traveling poker set, your CUI Concierge is at your service to help to assist you in finding the ultimate father's day gift.
Contact your CUI Concierge today!
June 14th commemorated the adoption of the United states flag that had occurred 243 years ago by resolution of the Second Continental Congress. A resolution that stated ""the flag of the United States be 13 stripes, alternate red and white," and that "the union be 13 stars, white in a blue field, representing a new constellation."
Throughout the years, stars have been added to represent all 52 states, but the representation and pride of the American Flag holds same as it did back in 1777.
Saluting the flag is a way to celebrate and honor the United States of America