Let us not forget to embrace the spirit of Memorial Day weekend.
A time to honor service members and those who have made the ultimate sacrifice for our freedoms. A debt the nation may never repay in full but have and will continue to change the lives of every single citizen in the United States of America.

Have a safe and happy Memorial Day,
Your CUI Team
Treat the crew to an ice cream cart for the week for the price of 1 day!
Contact your concierge for details and special rates.
This year participants will be able to participate virtually and  plan their own 8k run or 2-mile walk route throughout the various Chicagoland neighborhoods. Register online for the Bank of America Shamrock Shuffle to obtain digital bib number and prepare to kick-off the weekend. A digital Finish Line Tape and signage will be available to recreate race elements. Bundle up now and utilize the Training Challenge prior to the race!
Martin Luther King Jr.
Born in Atlanta, Georgia on January 15th, 1929. He was a pivotal advocate for African Americans during the Civil Rights Movement in the United States.
King experienced racism from an early age, and those events stayed with and eventually brought him to a life of activism. After graduating college with a doctorate degree in theology, King became a pastor in Alabama. He began a series of peaceful protests in the south that eventually changed many laws dealing with the equality of African Americans. King gave hundreds of moving speeches across the country, and in 1964 was awarded the Nobel Peace Prize.
On April 4th, 1968, Dr. King was shot and killed while in Memphis, Tennessee. Although his life ended that day, the work that he had accomplished changed the nation. King will be remembered not only for his commitment to the cause of equality for African Americans but also for his profound speeches that moved so many.
Few Quotes by Dr. King:
"Injustice anywhere is a threat to justice everywhere."
"Darkness cannot drive out darkness; only light can do that."
"Hate cannot drive out hate; only love can do that."
"In the end, we will remember not the words of our enemies, but the silence of our friends."
"Life's most persistent and urgent question is, 'What are you doing for others?"
"The ultimate measure of a man is not where he stands in moments of comfort and convenience, but where he stands at times of challenge and controversy."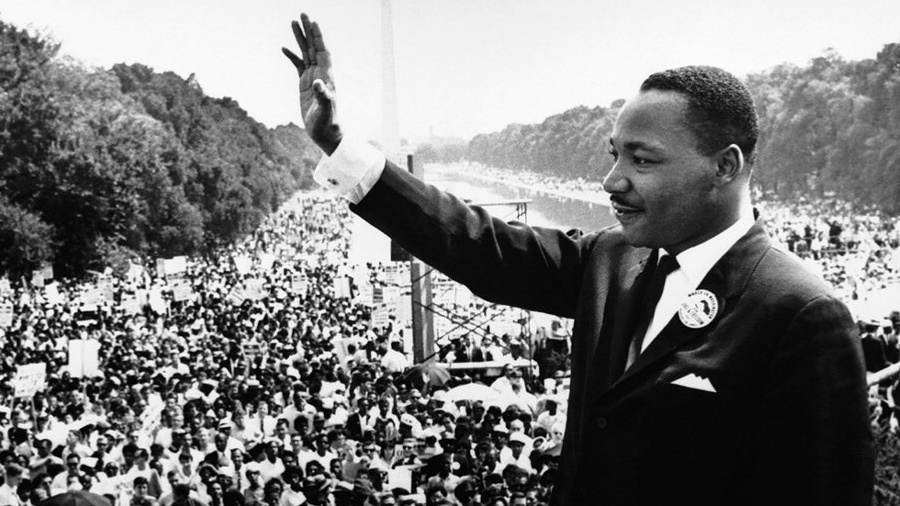 Join WFMT for its annual rebroadcast of It's Like A Dream to Me produced by Studs Terkel and Jim Unrath in 1970. With Heart and Voice will anticipate the holiday with an hour on the theme of Peace and Justice, evoked via sacred choral music. Then on the holiday, hear A Beautiful Symphony of Brotherhood, tracing Dr. King's legacy through his love of music.