Enjoy fresh seasonal produce, flowers, prepared foods, and unique Chicago-made products at community markets throughout Chicago-land neighborhoods. View locations and schedules here.
Treat the crew to an ice cream cart for the week for the price of 1 day!
Contact your concierge for details and special rates.
Today marks International Women's Day, which recognizes the social, economic, cultural, and political achievements of women.
The first National Woman's Day was organized by the Socialist Party of America and observed on February 28, 1909. The following year, at the second International Conference of Working Women in Copenhagen, Denmark, it was proposed that there be a celebration on the same day every year for women to advocate for their demands. International Women's Day was honored for the first time on March 19, 1911, in Austria, Denmark, Germany, and Switzerland. By 1914, the day was agreed globally to be observed annually on March 8, which it has remained ever since.
The way the day has been recognized varies from country to country. In the early years, it was often a day for marches, where women protested for the right to vote, to hold public office, and for equitable working conditions and pay. In the US, the day has moved away from its origins within the labor movement and is often used to recognize women's achievements. In Chicago, March 8 has been a day that numerous women's organizations have hosted rallies, programs, and other celebrations.
Women's activism has a rich history in the Chicago area. Chicago women have chosen to challenge unfair employment policies, structural racism, and a lack of political representation. Chicago History Museums' online experience Democracy Limited: Chicago Women and the Vote offers a glimpse of recent and distant moments when Chicago-area women mobilized for change, part of a long history of activism and protest.
Image: Women march down State Street for the first women's liberation march since 1916, May 15, 1971. ST-20003470-0019, Chicago Sun-Times collection, CHM © Sun-Times Media, LLC. All rights reserved.
Watch the ultimate showdown between the Tampa Bay Buccaneers and the Kansas City Chiefs on Sunday, February 7, 2021 at the Raymond James Stadium in Tampa, Florida.
The Weeknd will be the Halftime Show headliner.
This year attendance will be limited to 22,000 fans in the stadium.
Today marks the 265th anniversary of the birth of Wolfgang Amadeus Mozart, one of the most prolific and influential composers in history. To celebrate the occasion, we bring you a lovely excerpt from Idomeneo. Though not as well known as The Marriage of Figaro or The Magic Flute, this opera is filled with gorgeous melodies that reach deep into the soul of each character. In this scene, the captive princess Ilia, portrayed by soprano Janai Brugger, thinks of her lover Idamante and asks the breezes to carry her love to him.
Plus, learn more about Mozart with 15 facts about the great composer, hear artists such as Bobby McFerrin, Julia Bullock, and Lawrence Brownlee talk about their experiences as classical musicians, test your knowledge of opera characters, and preview a new album from baritone Will Liverman.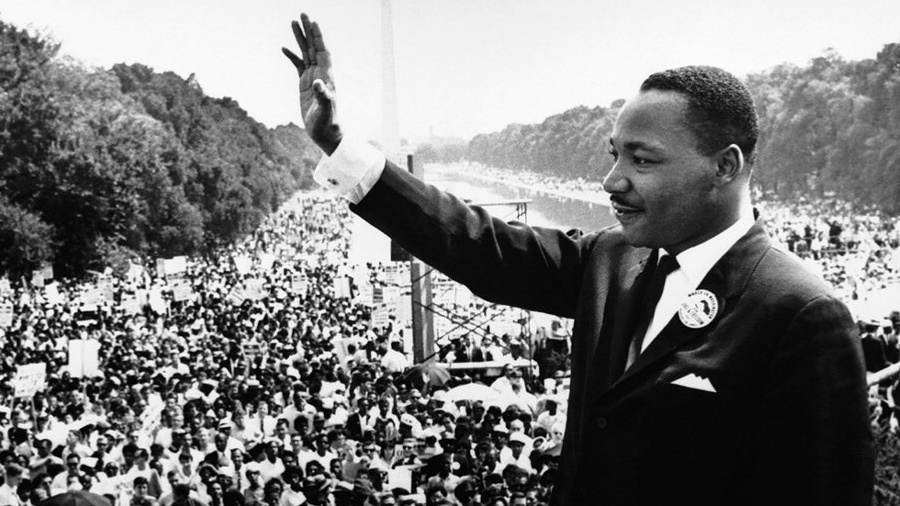 Join WFMT for its annual rebroadcast of It's Like A Dream to Me produced by Studs Terkel and Jim Unrath in 1970. With Heart and Voice will anticipate the holiday with an hour on the theme of Peace and Justice, evoked via sacred choral music. Then on the holiday, hear A Beautiful Symphony of Brotherhood, tracing Dr. King's legacy through his love of music.
https://www.lyricopera.org/lyric-lately/lyric-music-more-december-29/

It's a very special time of year when houses all along the block are lit up and merry decorations adorn every corner. With the "Dance of the Sugar Plum Fairy," Tchaikovsky was one of the first composers to use the celesta, or bell piano, to create the bright, shimmering sounds that bring to mind twinkling lights and gently falling snow. In a new video that's part of the Ryan Opera Center at Work series, Ensemble member pianist Chris Reynolds shares his glittering rendition of this holiday classic.
Then, mark your calendars for an amazing New Year's Eve concert starring soprano Renée Fleming and other artists, see the 2020 Rising Star honorees, solve a Holiday opera crossword puzzle, watch Lawrence Brownlee sing "Come By Here, Good Lord," and check out our streaming picks for next week.
Happy and Prosperous New Year 2021! Your CUI team.
Macy's announced their annual holiday window theme Monday, along with details for the company's seasonal plans.
Macy's 53rd annual holiday window theme will honor first responders and essential workers during the coronavirus pandemic as a "thank you," a press release said.
"This holiday season, Macy's will celebrate the undeniable spirit of first responders, essential workers, marchers for equality and Chicagoans who showed their grit, good humor and hopeful spirit during a tumultuous year in a series of window displays taking the form of a thank you letter," the company said.
Macy's announced their holiday message this year is "Thank You, Gracias, Merci," providing multilingual expressions of gratitude.
The window displays will begin Monday and continue through Jan. 3, 2021.
In addition to thanking first responders through window displays, Macy's said the company will be delivering Thanksgiving meals to frontline workers throughout the city.
On Monday, workers will bring meals from the Walnut Room kitchen to the Chicago Police Department and Northwestern Medical Hospital's COVID-19 Unit.
Macy's Walnut Room has canceled all in-person reservations through Nov. 28, and is continuing to evaluate on a week-by-week basis. The company said should they have to cancel a reservation for COVID-19-related reasons, the account will be credited.
For the first time this year, the Walnut Room is offering family-style takeout meals that serve four to six people. Meals are available from 11 a.m. to 7 p.m. daily from the Walnut Room Wine Bar or GrubHub for delivery.
Even without the Walnut Room, Macy's Christmas tree will remain the centerpiece of the Chicago State Street storefront where customers can take pictures through Jan. 3, 2021.
"Under the overarching theme of Give, Love, Believe, this year's holiday windows complement Macy's Great Tree to amplify the powerful and vibrant spirit of Chicagoans as the season of joy begins," Macy's said.