Independence Day (colloquially the Fourth of July) is a federal holiday in the United States commemorating the Declaration of Independence, which was ratified by the Second Continental Congress on July 4, 1776. The Second Continental Congress declared that the Thirteen Colonies were no longer subject (and subordinate) to the monarch of Britain, King George III, and were now united, free, and independent states. The Congress voted to approve independence on July 2 and adopted the Declaration of Independence two days later, on July 4th, from then on the 4th became the day that was celebrated as the birth of American independence.
'Independence Day is commonly associated with fireworks, parades, barbecues, carnivals, fairs, picnics, concerts, baseball games, family reunions, political speeches, and ceremonies, in addition to various other public and private events celebrating the history, government, and traditions of the United States.
(credit to Wikipedia print)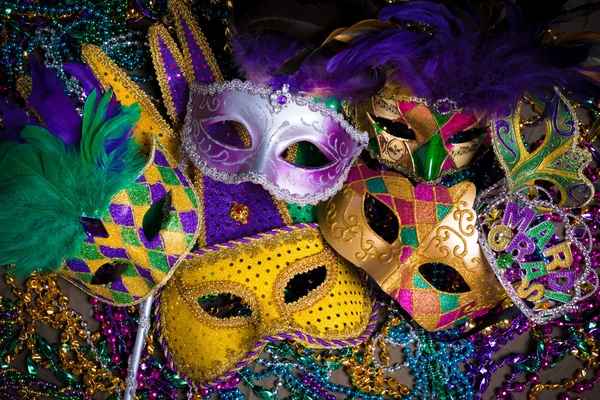 Mardi Gras, or "Fat Tuesday" is on Tuesday, March 1st, the last day of the carnival season, which falls on the day before Ash Wednesday.
Celebrate locally with a few restaurants in Chicago participating in Mardi Gras festivities, which include, Ina Mae Packaged Goods, Heaven on Seven (carryout only), and Chicago Firehouse Restaurant.
Another popular tradition on Fat Tuesday is to indulge in sweet treats such as King Cakes or Paczki. The King Cake, a New Orleans tradition, which is a ring of dough decorated with traditional Mardi Gras colors. Each cake as a tiny baby baked inside, the finder of the baby is crowned King or Queen of the evening and is tasked with hosting and/or bringing the King cake to next year's celebration. The paczki is a fried Polish donut, which is stuffed with jelly, or cream and sprinkled with sugar and are to be enjoyed before the Lenten season starts.
"Laissez les bons temps rouler"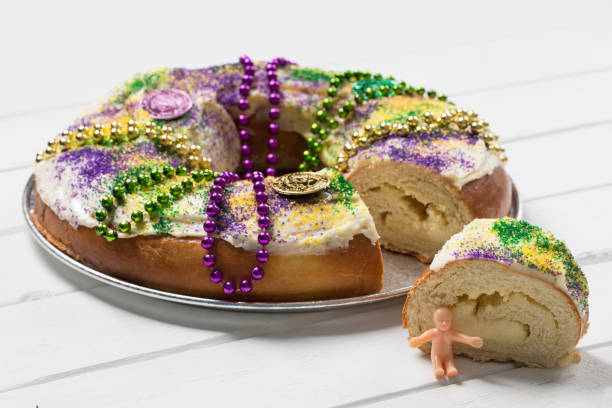 January 17th marks a day of celebration for the life and achievements of Dr. Martin Luther King Jr.
During his lifetime, he experienced racial discrimination that affected African Americans and other minorities alike in the United States. This eventually became the catalyst for King's dedication in activism. It is through his highly regarded "non-violent" approach that he was able to spark change within the country and ensure the nation provides its citizens with civil rights. Dr. King's influence is strongly felt within the nation and around the world today.
Join the Chicago History Museum on Monday, January 17th for its annual Family Event to celebrate Dr. King, which includes creative workshops, discussion panels, and a musical performance. The event is from 10:30am-3:30pm at the museum's location on 1601 N. Clark Street.
Visit https://www.chicagohistory.org/event/mlkday2022/ for more information.
"We must come to see that the end we seek is a society at peace with itself, a society that can live with its conscience." -Dr. Martin Luther King Jr., Montgomery, Alabama, March 25, 1965.
Image curtesy of Getty Images
The ninth annual Illumination: Tree Lights at The Morton Arboretum returns as a walking experience. Explore 50 acres of the Arboretum's majestic trees during this one-of-a-kind spectacle of color, light, and sound. Join the journey along a one-mile, paved walking path among festive music and lighting that highlight the beauty of trees in the winter. Along the route, warm up by a crackling fire and roast marshmallows for s'mores. Located in Lisle on November 21st, 2021 through January 2nd, 2022.
Christkindlmarket is celebrating it's 25th anniversary at two locations this year: Daley Plaza and Wrigleyville. This German-style outdoor market provides a unique shopping experience, cheerful live entertainment, and original food and beverages like the imported mulled wine from Germany, called Glühwein. Many unique features make the Christkindlmarket a preferred and popular destination. The Christkindlmarket will be open at Daley Plaza from November 19th – December 24th and Wrigleyville on November 19th – December 31st.
The highly-awaited Spectacular Lights and Decorations Show lights up the city every year. Here's your opportunity to watch Chicago's world-renowned Magnificent Mile all lit up. The BMO Harris Bank Magnificent Mile Light Festival returns on Saturday, November 2021! Join The Wrigley Building for a holiday tree lighting ceremony at 4 p.m. in The Wrigley Building Centennial Plaza on Friday, November 19, to kick-off the festive weekend. Enjoy the free family fun at the grand Tree-Lighting Parade down North Michigan Avenue on Saturday, November 20 with Grand Marshals Mickey Mouse and Minnie Mouse from Walt Disney World® Resorts in Florida.