CUI Concierges have the resources and skills to assist you with securing an event or outing for business or personal. From private dining, to sporting events, concerts, and office happy hours, CUI saves you time to enjoy the extra free hours to celebrate!
It's never to early to start thinking about your holiday celebrations, contact your CUI Concierge to start planning today!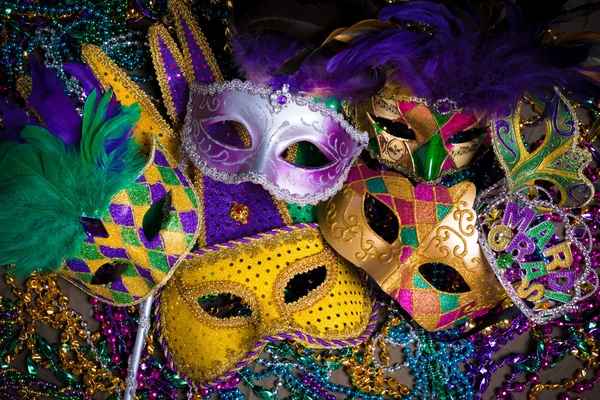 Mardi Gras, or "Fat Tuesday" is on Tuesday, March 1st, the last day of the carnival season, which falls on the day before Ash Wednesday.
Celebrate locally with a few restaurants in Chicago participating in Mardi Gras festivities, which include, Ina Mae Packaged Goods, Heaven on Seven (carryout only), and Chicago Firehouse Restaurant.
Another popular tradition on Fat Tuesday is to indulge in sweet treats such as King Cakes or Paczki. The King Cake, a New Orleans tradition, which is a ring of dough decorated with traditional Mardi Gras colors. Each cake as a tiny baby baked inside, the finder of the baby is crowned King or Queen of the evening and is tasked with hosting and/or bringing the King cake to next year's celebration. The paczki is a fried Polish donut, which is stuffed with jelly, or cream and sprinkled with sugar and are to be enjoyed before the Lenten season starts.
"Laissez les bons temps rouler"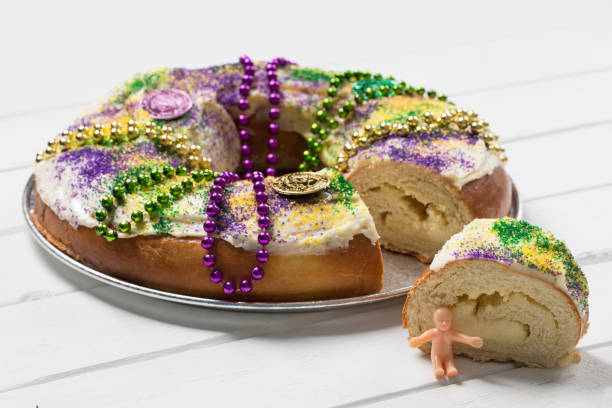 The newest restaurant of Jose Andres, well known chef, by the restaurant and world culinary community, opening soon, at 110 N. Wacker Drive. This combination representing the two-Michelin star Chef Andres and Gibson's Restaurant Group creates an authentic culinary experience. Chef Jose Andres and his team are offering a unique Spanish influenced menu from cured, or raw meat to seafood, along with delicious small plates to enjoy and share. The decor and it's ambiance is matching the unique styles of the culinary delights and will be one of the hot spots to visit. CUI will be there to assist with your reservations.
Located in the Wrigley Building and offering dine-in, a full bar, carryout, delivery, and catering services. Welcome back and celebrate Lou Malnati's 50th Anniversary with a slice or two of pie!
Time to celebrate specials with our CUI preferred partner!
March 17th- 21st: Order a large deep dish "Lou" or "Chicago Classic" pizza for $19.71.
March 22nd through April 15th: Receive 50% off select menu items Monday – Thursday (view the complete list here).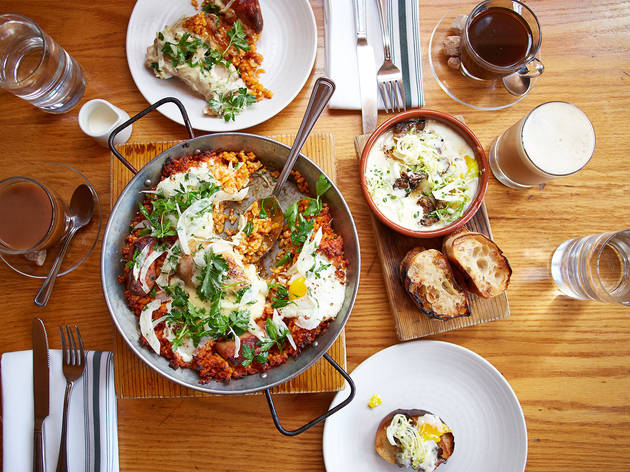 Newly opened in February, Avec created a second location in River North creating new dishes and bringing old favorites from the original West Loop location. Chef Paul Kahan and Perry Hendrix will feature North African, Middle Eastern and Southwestern European flavors to the menu including, focaccia fresh out the oven. Avec is available for dine-in, carryout and delivery.
Contact your Concierge for a VIP reservation today.
Ever is the creative obsession of three-Michelin-starred chef Curtis Duffy.
Located in the West Loop, Ever features 8-10 course tasting menus that focus heavily on proteins from land and sea complemented with seasonal vegetables, mixed fruits, grains, and nuts. Currently available for pick-up and taking reservations for January.
Contact your CUI Concierge for reservation assistance.
For ONE MONTH ONLY, JoJo's will be converting it's 5,000 sq foot outdoor patio into an over the top Pumpkin Patch right in the heart of River North. In addition to hand picking your own pumpkin, guests can enjoy their over-the-top milkshakes, biggie hot chocolates and all of their favor diner classics.

Pumpkin Patch specials include gourmet caramel apples, pumpkin and apple pies, spiked ciders and hot chocolates & their soon to be famous Pumpkin Patch Shake. It comes topped with a slice of Pumpkin Pie, Taffy Apple, Roasted Marshmallow and Reese's Pretzel.

Tables of six or less are available and also their pumpkin shaped domes will be available at first come, first served basis. No tickets are necessary.