Dear Evan Hansen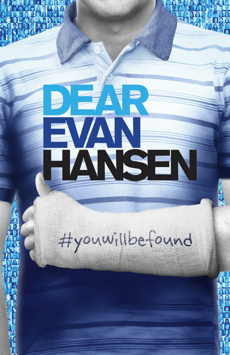 Reviewed by: Jori Gates, Concierge Team Leader
Dear Evan Hansen is a contemporary and beautiful musical. Technically, the set design and how they used the "projectors" all throughout the set to portray digitally social media and technology was incredibly interesting-very modern to today's media world.
The storyline was very deep and emotional. The storyline portrayed the challenges of what the average family or household could be going through with a teenager in the home. Teens rely so heavily on how they are portrayed on social media or how their peers see them as. I think for every generation, a child may struggle with how they fit in during high school, so to be able to pull in the older generations to relate to that and then provide the examples of how a teen today views suicide, threats, anxiety, and social cues was very captivating.
It is such a great performance to take a parent to, or for a parent to take a child to. I saw mothers getting very emotional in Act Two, during the song: "So Big/So Small" when Heidi, the mother of Evan, was reflecting on how to keep her child safe, protected from all the bad things in this world, and how quickly they grow up and are on their way to their next step in life. It was so touching and relatable to the audience members.
The biggest takeaway after seeing Dear Evan Hansen is that it makes you think of how hard someone with anxiety can feel in the busyness of life, how hard losing a child would be, social cues, the vast spin that social media can take because of the thousands of viewers on the other end, how important family is, and a glimpse of what a mother's love would be like for their child.
Dear Evan Hansen is a deep, moving, and incredible production that everyone should buy tickets for; call you CUI Concierge today! Dear Evan Hansen returns to Chicago on July 7, 2020!
At Your Service,
Concierge Unlimited International
Comments are closed